This blog post uncovers 4 Secret PowerPoint Tricks that will help you to deliver effortless and high quality presentations. These 4 tricks are some of my personal favourites (PowerPoint has many useful tools).
These 4 tricks are easy to use, but will make massive differences to the way you develop and deliver PowerPoint presentations.

Be in Control with Presenter View
One secret PowerPoint trick you must know as a PowerPoint presenter is Presenter View. This brilliant feature puts you in control, and will have you gliding through your slides like a pro.
This tool enables you to read your notes, access handy tools such as the Pen and Zoom tools, and view upcoming slides in secret.
To use Presenter View;
Click the Slide Show tab on the Ribbon.
Check the Presenter View box and select the monitor to present to from the list.

When you now start Slide Show View you will see the screen below, while your audience view the slide show as normal. Everything you need is at your finger tips.
You can read your notes and the next slide or step on the right, navigate slides and access useful tools at the bottom and even view the time and how long you have been presenting for.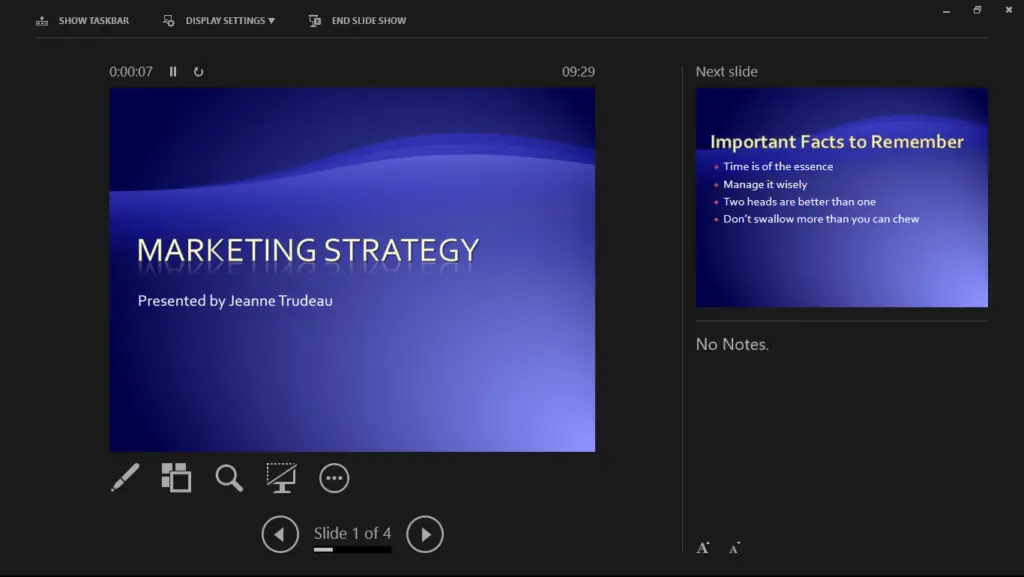 Quickly Copy Exact Colours with the Eyedropper Tool
This brilliant little button was introduced with PowerPoint 2013 and enables you to copy the colour from picture, shape or font on a slide, and to use as a font, fill or border colour elsewhere.
No worries about identifying the RGB values of a colour. Just a couple of clicks and you have a consistent colour scheme.
Animation Painter – The Simple Way to Consistent Animation Effects
Surely brought about due to the Massive success of the Format Painter button. It enables you to copy animation from one object to another quickly.
Simply select the object that has the animation you want to repeat. Click the Animations tab and then the Animation Painter button. Then select the object you want to apply it to.
The Animation Painter button can be used to easily copy animation between the different slides of a presentation. Huge timesaver and ensures consistent animation.
Package your Presentation for the Road
If you travel to a lot of different places to deliver presentations, then you will be interested in this amazing PowerPoint feature.
It is known as Package Presentation for CD, but don't let the name put you off. You can package a presentation for any portable storage device.
This feature automates the process of packaging a presentation by including any used fonts, images, audio, video or linked files into a folder and saved to your portable device.
This ensures the presentation has a consistent look and fell to it, and that you will not have forgotten an important file you linked to back at the office. The PowerPoint Viewer program is also included so that the presentation can be delivered even if PowerPoint is not on the machine.
Click the File tab, Export and then Package Presentation for CD.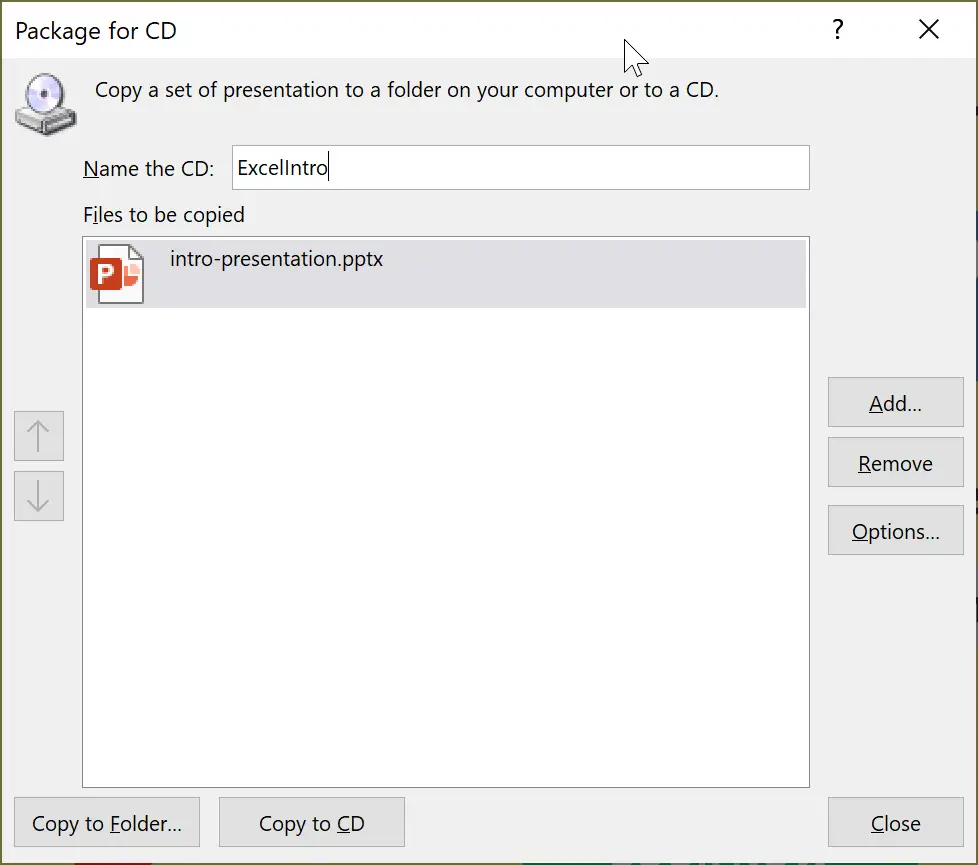 Enter a name for the package in the Name of CD box.
Click the Add button to add additional PowerPoint files.
Click the Options button to change any settings including setting a password for security.
Click Copy to Folder, specify the location of the folder and click Ok (you may see messages confirming the inclusion of linked files).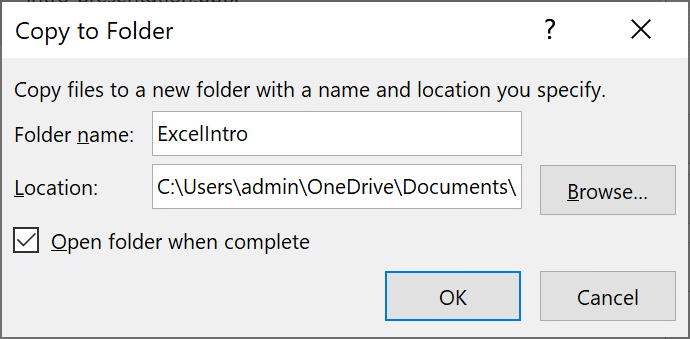 I hope you find these 4 secret PowerPoint tricks useful and that they help you in your work.
More PowerPoint Tutorials