A frustration with PivotTables in Excel is the automatic resizing of column widths that occurs when a PivotTable updates. This often happens when a PivotTable is refreshed or filtered.
Let's look at how to stop PivotTable columns resizing for specific PivotTables, and how to change the default behaviour and stop the PivotTable column widths changing in future Excel workbooks.
PivotTable Column Widths Change on Update
In this example, we have a simple PivotTable with product sales and a Slicer that enables us to filter the PivotTable by product category.
In the following image, the PivotTable is filtered to show products in the 'Food' category only.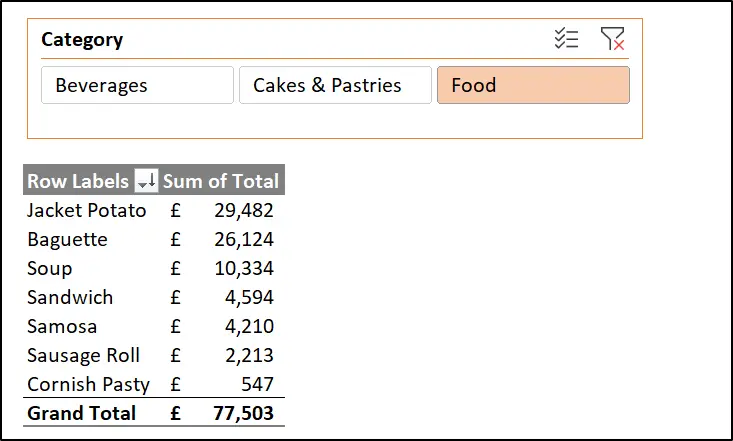 When the filter is changed to show products in the 'Cakes & Pastries' category, the first column expands to accommodate the longer product names such as 'Chocolate Chip Muffin'.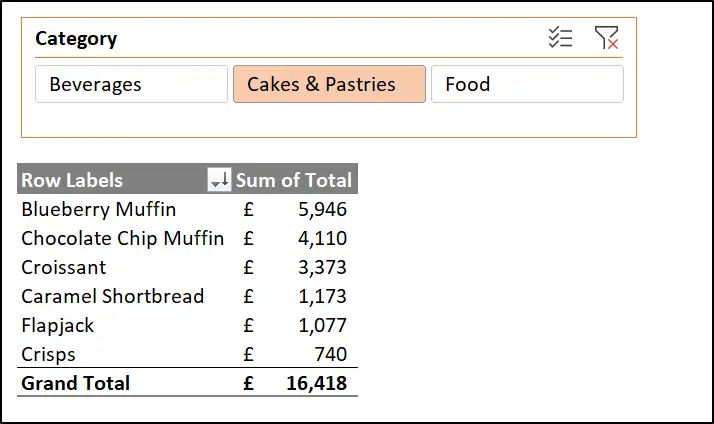 This is due to a PivotTable option that forces columns to autofit on update.
Watch the video: Stop PivotTable Columns Resizing
[Read more…]

about Stop PivotTable Columns Resizing