In this tutorial, we see how to sort by drop down list in Excel.
We have a table containing details about pizza and their performance such as the feedback rating, how many have been sold and the % change from the previous pizza data.
We want to be able to select the column to sort by from a drop down list, and then the table will be automatically sorted by the chosen column.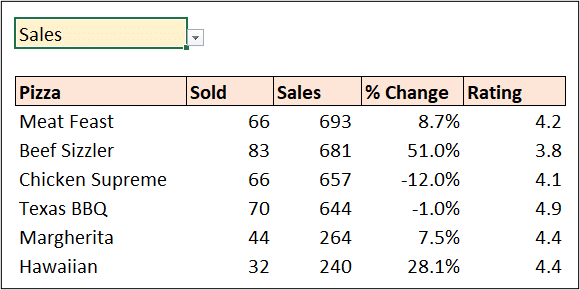 Watch the video, or read on for the full tutorial.
The tutorial uses the power of the array engine of Excel to sort by drop down list. However, there is another video at the end of the tutorial that shows how to do this in all versions of Excel.
Download the sample workbook to follow along.
[Read more…]

about Sort by Drop Down List in Excel