There are a few methods to calculate age in Excel using formulas. In this tutorial, we will explain how to calculate age in Excel in years from a date of birth.
The formulas detailed can be used to return the difference between two specified dates for other reasons, such as length of service at an organisation, or the difference between two business transaction dates.
Download the calculate age sample file to practise.
How to Calculate Age in Excel?
Let's get straight into this. The easiest way to calculate age in Excel is to use the method shown in this shorts video. It uses the TRUNC and YEARFRAC functions in a simple age formula.
The formula returns the difference between the date of birth and the current date in years.
=TRUNC(YEARFRAC(C3,TODAY(),1))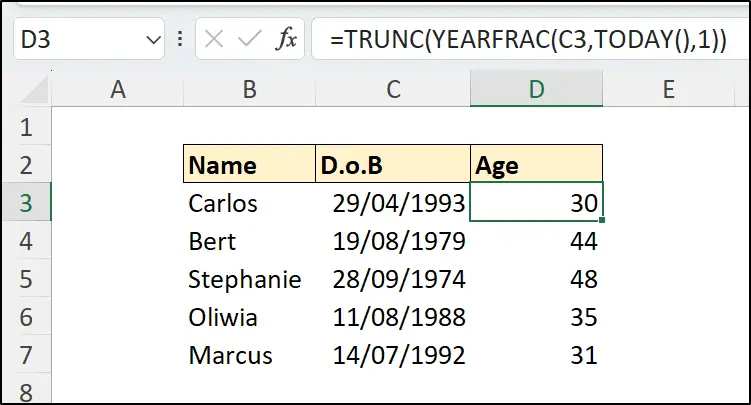 [Read more…]

about How to Calculate Age in Excel