Display pop up text on mouse over of an image or some other object in your PowerPoint presentation. This creates a nice effect similar to what you experience on the web when you hover the mouse over an image.
By creating this pop up text window, the text is only displayed when the user hovers the mouse pointer over the image, rather than displaying it permanently on the slide. This will save space and can be great for interactive presentations such as quizzes.

Create a Pop Up Text Window
At the time of writing, PowerPoint does not provide a method of displaying a pop up window on mouse over an image. You can display a pop up window on clicking the image by using a trigger on your animation effect, but not by mouse over.
It is possible to create mouse over actions. And these are great for opening other files and jumping to other slides of the presentation. However there is not an option to display a shapes or text box using this.
But there is nearly always a way, and the technique for this involves using the screentip text of a hyperlink. The hyperlink can be set to link to the current slide making it redundant whilst maintaining it's screentip.
Select the image that you want to create the mouse over effect for.

Click the Insert tab on the Ribbon and then the Hyperlink button.
Click the Screentip button and enter or paste the text that you want to display in the pop up message in the box provided. Click Ok.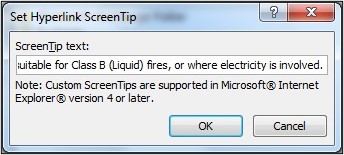 Click the Bookmark button and select the current slide from the list of slides provided. Click Ok.

The Insert Hyperlink dialog box will display the destination at the bottom of the screen. Our work here is now done. Click Ok.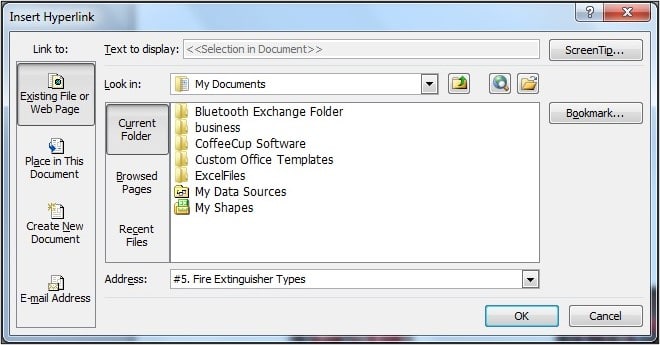 Play your presentation in slide show view and mouse over the image to test your new pop up text window.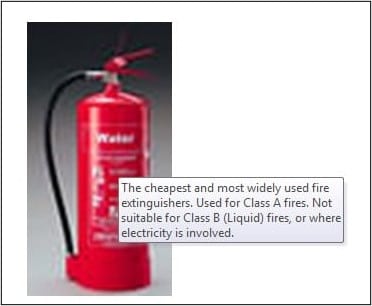 More PowerPoint Tutorials