When creating reports in Excel, a common requirement is to report on a rolling basis. For example, this could mean the last 12 months, the last 6 weeks or the last 7 days.
Whatever the timeframe being reported, this can mean a lot of time editing chart sources and formulas to show the right data.
This blog post looks at creating a dynamic rolling chart to show the last 6 months of data, so when new data is added to the table, the chart automatically updates to report the last 6 rows (months).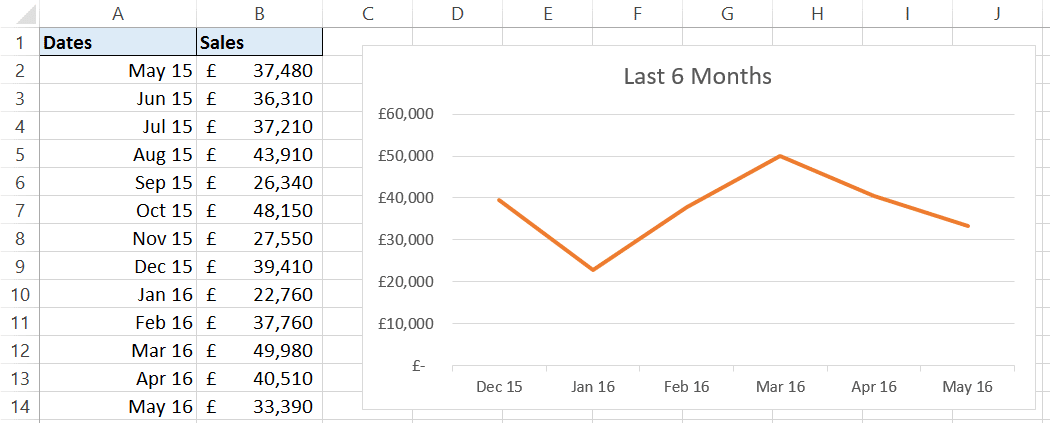 [Read more…] about Create a Rolling Chart for Last 6 Months