Do you want to learn the advanced Excel tricks that only the experts know?
Stand out from the crowd and be the expert in your company by learning the advanced Excel tricks people do not teach you.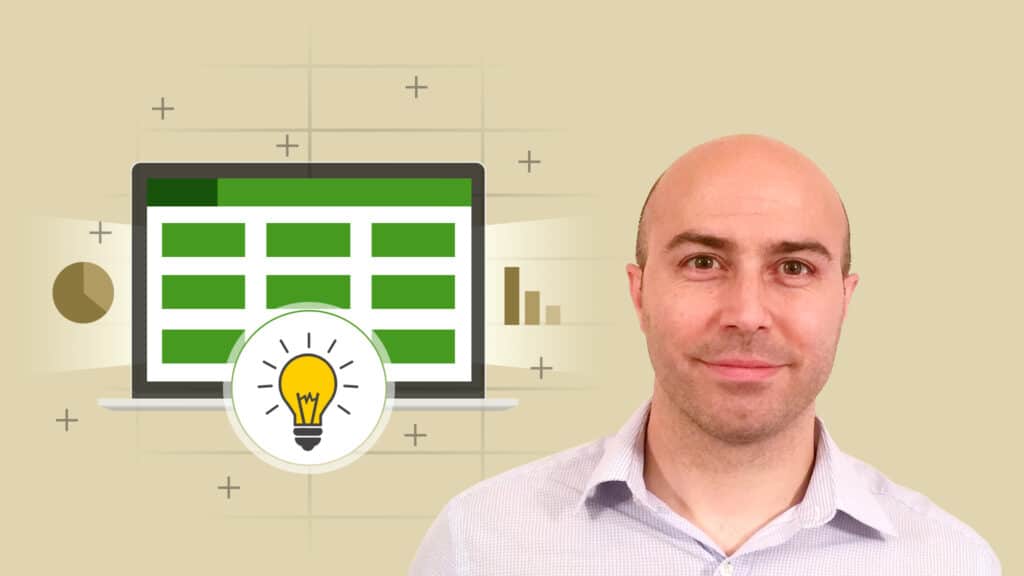 What will you learn?
The very best functions of Excel including SUMPRODUCT, INDEX, COUNTIF, MOD and more in over 50 examples that others do not teach.
Advanced charting techniques to create interactive and visually powerful charts.
Deep PivotTables settings and features to have them working exactly as you need.
Awesome custom formatting techniques for stunning visuals and learn why it can be better than Conditional Formatting.
Mega useful tricks you can perform with day to day Excel features to supercharge your productivity.
What do you get when you enrol?
6.5 hours of video lessons.
Complete support from me every step of the way.
Homework assignments to complete at the end of each section.
See you inside the class!
Enrol now with no risk and start learning incredible Excel tricks to give you the march on the rest of your office.

See you inside the class.