The popular data entry form was removed from the Ribbon in Excel 2010. I am often asked where this feature went. So what is this feature? And where can it be found? Find out in this Excel tutorial.
What is the Data Entry Form?
The Excel data entry form makes it easy to;
Add new records to a table
Edit and delete records from a table
Search for records in the table
The data entry form is very user friendly and is a must for anyone who performs alot of data entry, especially in a large table.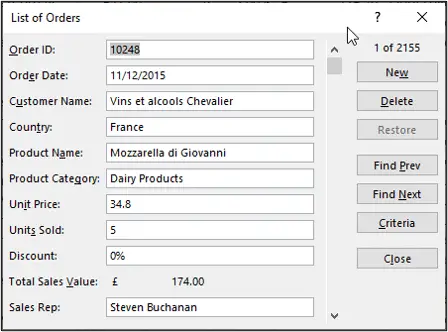 Where is the Data Entry Form in Excel?
The data entry form needs to be added to the Quick Access Toolbar in order to use it. The form button will then always be just one click away.
Click the Customise Quick Access Toolbar button and select More Commands
Click the Choose commands from: list arrow and select Commands Not in the Ribbon
Scroll down and select the Form control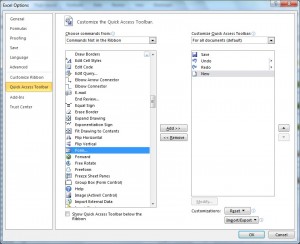 Click the Add button and then Ok
To use the form, just click in any table cell and click the Form button. Excel will automatically detect the column headings.
Use the buttons to the right to add new records, skip through the tables records and enter criteria to find a specific record.
 Using the Form Control in Excel