Another Word tip today. I was asked yesterday how you can insert the tick symbol in a document.
It is a difficult symbol to find. Hidden amongst the myriad of symbols that Word provide, but it is there.
Click the Insert tab on the Ribbon
Click the Symbol button and select More Symbols from the list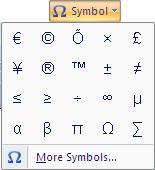 Select Wingdings from the Font: list
In the Character code: box, type 252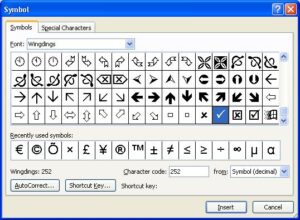 Click Insert
After using it, the tick symbol will be added to the Recently used symbols: list. If it is used very often, it might be worth creating a macro and adding it to the toolbar to make the tick symbol more accessible.