Entering fractions in Excel can be confusing. When a fraction is entered, Excel converts the value to a date format e.g. 1/2 is stored as 01-Feb.
This is frustrating and without storing the value correctly as a fraction, any formulas dependent upon this value will not work correctly.
To enter a fraction in Excel, type a 0 and a space followed by the fraction. Excel then stores the number as a fraction and reduces it to the smallest possible denominator. So if you type 0 2/16, Excel stores it as 1/8.
Now with a fraction stored correctly the cell can be referred to within formulas without error. Further formatting can also be applied to the cell through the Format Cells dialogue box.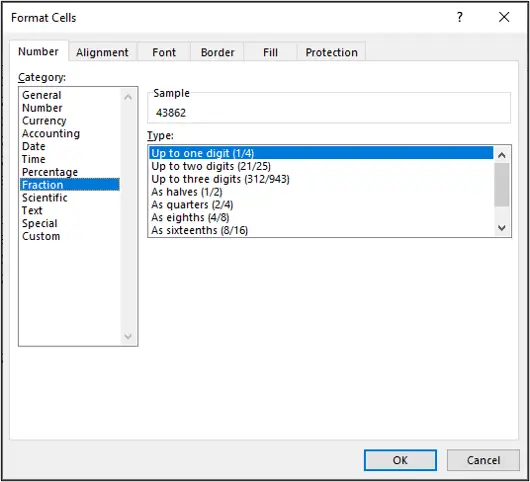 If you have entered a number as a decimal, this can easily be converted to a fraction by using the Number format list. If you enter the number 0.25, or it is returned as the result of a formula, it can be formatted as a fraction to get 1/4.

Watch the Video