By default, Word 2007 stores your documents in the My Documents folder. However, you may want to save your documents in a different folder.
You may want to save your documents on a server so that they are accessible by all members of your office easily. It make sense to choose a location where everybody will know where to look for the files.
To change the default file location when saving documents in Word 2007;
Click the Office Button
Click the Word Options button
Select Advanced from the list of categories
Scroll down to the bottom of the dialogue box and click the File Locations button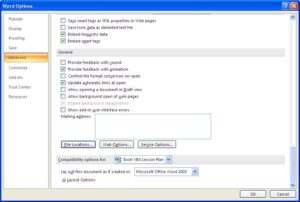 Select the Documents file type and click the Modify button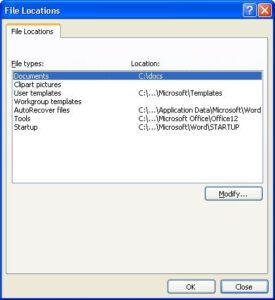 Locate and select the preferred file location
Keep clicking Ok to save and close all dialogue boxes
The next time you save a document it will automatically take you to that location.