Download Your FREE eBook Now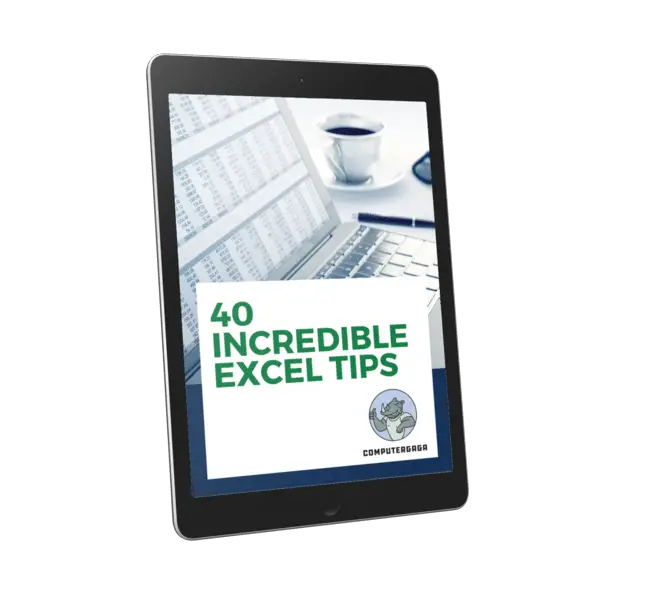 Do you want to learn the tricks used by Excel Power Users?
These 40 incredible Excel tricks range from beginner to advanced skills. Every single one of them though will seriously boost your efficiency using Excel.
Download this FREE eBook for instant access these Awesome Excel tricks and receive regular tips in your mailbox to improve your skills fast.
40 Incredible Excel tricks and shortcuts you can use instantly.
38 pages of in-demand skills to create powerful spreadsheets.
Receive regular Excel tips covering PivotTables, Formulas, Charts, VBA and much, much more.