About Me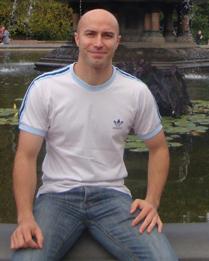 My name is Alan Murray and I live in Suffolk, England. I work as an IT Trainer and have done for over 18 years now. I love what I do because I have always had a passion for computers and I get to meet new and interesting people every day.
I set up Computergaga as an outlet to talk about what I love and hopefully help a few people along the way. The site now has over 500 pages and has grown larger than I imagined when I first set it up.
I deliver training and consultancy to companies all over the world and try to bring this experience to the site. I am continuously learning myself and love it when I am reminded of a brilliant feature I had forgotten, or learn something new on my courses.
You may notice there are more Excel tutorials than others. I have to admit that it is my favourite. Such a powerful piece of software. However I try to ensure to cover the latest tips across the main MS Office applications.
On the blog I try and post once a week. This usually involves answering queries that arise during my training which I feel may be useful for others to know. I also upload training videos to the Computergaga YouTube channel about 3-4 times a week.
I can be found on Google +. Please connect with me, I would love to hear from you.
Please feel free to contact me with any comments or suggestions. Please bear in mind that I receive a lot of mail and cannot get back to everybody, or it may take me some time. I look forward to hearing from you.
This blog is packed full of free tutorials for to check out and comment on. If you are interested in a more structured training course with support from me, please check out the online courses.